[via google images]
It's The Diva Bee's one year anniversary! It's unbelievable to me that I've been in the blogging community for a year now. I started this blog when one of my relationships ended in hopes that it would take up some of my new free time that once was occupied by
him
. Where that story ended another unfolded, and where I'm at today I couldn't be happier.
On this blogging journey I have become more knowledgable about things I once had no knowledge or very little about before. I have met people who have inspired me to be a better person. I have read blogs that inspired me to dig deeper in my faith. I have won three giveaways. When having down time that was consumed with boredom, I would start reading blogs that the majority of time would replace the boredom with laughter. I could keep on going, but I don't want to bore you.
So in the name of it being my blogoversary, I thought what better of a way to celebrate than to host my very first giveaway.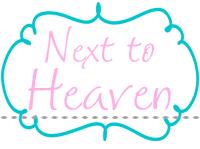 My lovely and soon to be momma blog buddy Valerie over at
Next To Heaven
has an Etsy shop called Spunk And Sass. If you've never been to it before, you're missing out on some badass handcrafted items! Pure talent, need I say more? Anywayssss. For my giveaway the winner gets to choose any item, yes I said
any
item, from her shop.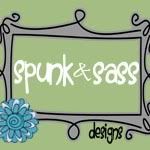 How To Enter:
Leave a comment, duh, with the following information:
1. Your name, blog title, and a link to your blog.
2. Tell me why you love me, get as cheesy as you want, Ha!
3. Follow me, if you're already a follower lemme know duh.
4. Visit spunk and sass and lemme know what item is your favorite.
5. If you're new here, tell me how you found me.
6. Last but not least, post about the giveaway (link back to me) and in the comment leave the link.
I will announce the winner February 1st. Therefore, you must enter to win by the 31st. Once I announce the lucky ass winner, I will email you with the information I need in order to get your gift to you. :)