I was going to make today's post a total bitch(ing)fest about certain people who I have very low tolerance for however instead, in the name of my blogoversary tomorrow, I decided I would post about a few of my favorite
bitches
blogs. Some old, some new, some borrowed...err wait what? Never mind, moving on.
Addicted to Addison
Bailey and I go way back. We went to middle school together and when I was on facebook one day she had put a link to her blog as her status. After reading several of her posts it inspired me to start writing my own. (so for all of you that are
obsessed with me
loving my posts or for all of you that love to
stalk
keep up with me through my posts, y'all can head over to thank her. :) )
Summer's Story
Summer was actually the first blogger that I bonded with. I love this girl because shes just about as goofy as I am. I could seriously say 1,001 good things about this girl. So I'm going to stop here ha.
And because I don't want to bore you with all the reasons I love each and every one of the blogs I'm about to list, I'll just provide y'all with their buttons. I will say this though, the following buttons listed are the links to all the blogs that have made me the blogger I am today, the blogs that are constantly entertaining me, and really just some of my favorite bitches.
So, basically, if you're listed...pat yourself on the damn back for being so fucking awesome.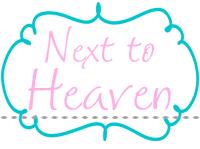 My Life in Purple
This is the last reminder I will be giving, so eat it up bitches, tomorrow is the blogoversary of the diva bee (duh we've already established this...) and I will be hosting my very first giveaway so make sure you stop back by (you should be stopping by daily anyways, but I'll cut you some slack ;) ).
Till then, I must go and get everything ready for the big day tomorrow and make sure I get plenty of beauty sleep. Okay, really I'm just going to go prep for some Bachelor tonight but whatever, it sounded good.
Hollllaaaaa!!!