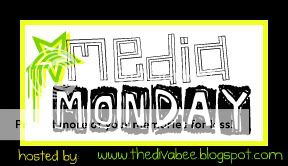 It's that time again! Every Monday is Media Monday, hosted by yours truly. Each week is a different media theme, if you decide to join the bandwagon make sure to leave a comment with a link to your MM post!
This weeks theme: Books! I personally hated when teachers
made
me read. I preferred the freedom to choose my literature, but in high school we didn't have a choice. So tell me, what was your favorite book that you
had
to read in high school?
Mine personally was 'Of Mice and Men' by John Steinbeck. I was
forced
to read this my junior year in high school by my favorite teacher, Mrs. Slack, aka The Slack Attack. Though I really liked the book, after watching the movie I put faces to the characters and realllly fell in love with it.
I can't wait to hear what yours was :)
*Also, it has been noted to me that alot of you do "schedule" posting and since Monday's normally get the best of everyone, most people already have Monday's scheduled. If you would like to join in Media Monday however you schedule your posts, I will be more than happy to e-mail you the theme in advance at your convenience. Just e-mail me at thehaleybarr[at]yahoo[dot]com requesting the theme be given in advance, and I will be glad to e-mail you back!