Amy over at
HaHa.Wait.What?
is hosting a giveaway!!!!
The featured item is from
Spunk&Sass
How exciting!!! And to think, I've been admiring the birds nest ring for quite some time!! :] Anyways head over there and check it out. (or not, because I really want the ring...justtttkiddinggg)
Also, check out Valerie at
Next To Heaven
She always has some cute posts and what not!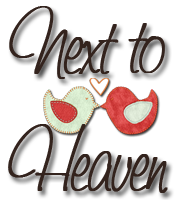 ?">
Go go go! Now! :]
Link to the giveaway:
Here!